New Listing Available!
Lot #28, 3100 Pioneer St.
2023 16×70 Champion Denali, 2 Bedroom, 2 Bath
Are you 55+  and looking to downsize?  Don't miss your opportunity to live in the area's most coveted community!  Contact us today!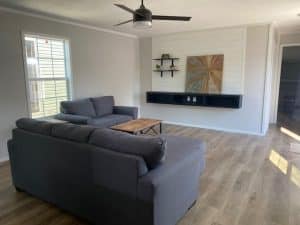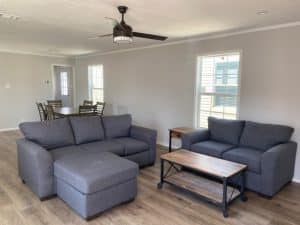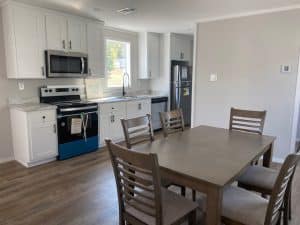 The Area's Premier Manufactured Home Senior Community
Opening in 1962, Pioneer Court offers its tenants a safe, clean and friendly environment. With all the local amenities such as Hospitals, Shopping, SEMO University, Performing Arts Building, Historic Downtown, along with numerous great dining establishments, you will be thrilled with our centralized location.
Voted as one of the best parks to reside, you can easily see why as you drive through.  With the manicured lawns, well lit streets, shaded lots and beautiful peach trees, we know you will appreciate a little of our country life, in the middle of the city.
Nestled within the city limits of Cape Girardeau, Pioneer Mobile Home Court has been a part of this area for more than 55 years.  Within this well maintained park,  you'll find a community filled with pride.  So when you're ready to retire, downsize or just wanting a fresh start, see what Pioneer Mobile Home Court has to offer.