It was a promise to ourselves, our family, our friends and to our customers, when we decided to open up a Manufactured Home Dealership in late 2013 that we would work hard to earn your trust, give the best customer service, offer the best brands, the best value and do it all with the utmost Integrity.
We are not out to be the biggest dealership, but what we are is the best dealership! Being the biggest usually means a lot of overhead and less time listening or caring about the customer. Caring about each of our Customers just as if they were our own family is what we do, after all aren't we putting their families in our home. It can't be just about posting big numbers, however it HAS to be about the Customer! We believe that customers are wanting superior customer service and that is exactly what they will receive here.
Sales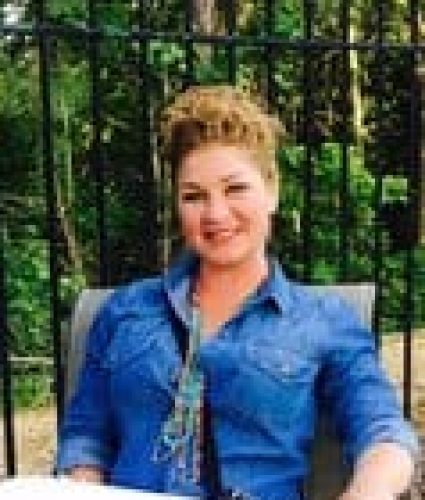 Jessica Beggs Sales
Hi, my name is Jessica. Many of you may remember me from the peach stand here at our family farm. Now you may recognize me as the Pioneer Girl. Decorating and designing has always been a passion of mine and now I have the joy of helping each family custom design their dream home. Keeping up with the current trends and designs, along with great customer service helps me better assist you. I invite you to come by and see what everyone is talking about and allow me to give you a tour through our beautiful homes.
The Beggs Family
We are proud to introduce Pioneer Manufactured Homes into the Pioneer Development Family of Companies.
The Beggs were among the first families in the Mid-Mississippi River Valley and have invested in the region for generations. Their ancestry traces to Alexander Beggs, who pioneered in Union County, Illinois after fighting in the Revolutionary War.
Pioneer Orchard Company was incorporated in 1923 and comprised of two farms: A 233 acre farm in Jackson and a 130 acre farm in Cape Girardeau. Fruit from the orchards regularly won prizes at state apple shows and other exhibits as far away as Chicago. Quality and Service are still the company's values today.
In 1931, Alexander's great grandson, William H. Beggs' married Laura Ochs, daughter of Cape Girardeau business magnate Theodore Ochs. Among the Ochs' holdings were the Union Lumber and Manufacturing Company which shipped its products to all the southern states; a thriving nursery business; a portfolio of real estate; and
Pioneer Orchard Company
William (Bill) J Beggs, eldest son of William H Beggs who had married Shirley Sievers in 1959 assumed responsibility for operations at the Cape Farm that same year,1965. Bill and Shirley broke ground on Pioneer Mobile Home Court, which grew to be one of the largest land lease communities in the region.
In 1996 William W Beggs and his wife Diana assumed operations at the Cape Farm where they continue the family tradition of growing fruits and vegetables that remain coveted, selling out every season.
Today, Bill and Diana own and operate four different Companies; Pioneer Orchard, Pioneer Mobile Home Court, Pioneer Development and now Pioneer Manufactured Homes the latest addition to their Pioneer Brand. Opened in 2013 with the help from their daughter Jessica Beggs and son William Beggs IV, Pioneer Manufactured Homes has quickly become the area's fastest growing dealership.
We proudly represent Franklin, Champion, Winston and Sunshine Homes, some of the best manufactured homes in the industry.